News/Blogs
October 5, 2020

Coronado School of the Arts Celebrates National Award Of Excellence; Tackles Challenges In Distance Learning With Creativity.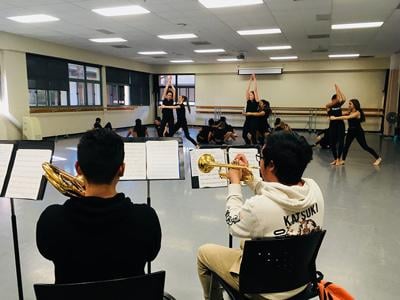 Read more

about this post
October 1, 2020
We like to brag about our amazing CoSA faculty who are industry professionals! Catch MTD teacher DAVID MCBEAN in Fully Committed, a delicious comedy by Becky Mode and Directed by ...
Read more

about this post
September 22, 2020
"Talented, creative, focused, and determined. These are the students who seek a high school that understands their needs and nurtures their blossoming arts skills. They find that school in Coronado ...
Read more

about this post
June 12, 2020
Hear the uplifting messages of hope, and change from our leaders of tomorrow:
Read more

about this post
June 11, 2020
PLEASE FOLLOW THE LINK TO READ THE LATEST GRAD PLANS RELEASED BY PRINCIPAL SCHMEICHEL:
Read more

about this post